SMILE GALLERY
Examples of our wonderful work
See some of the smiles we are proud of.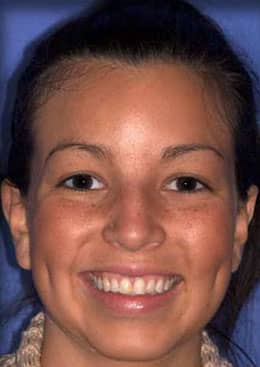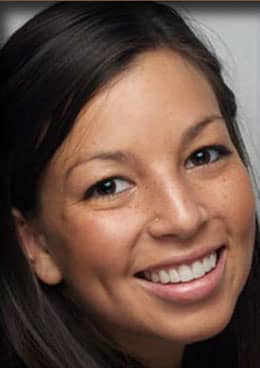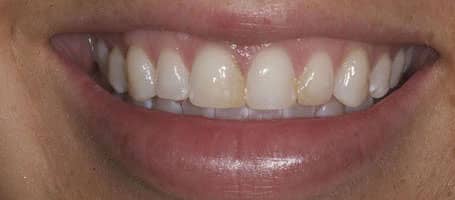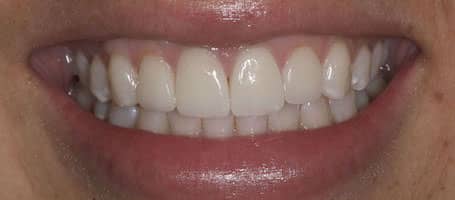 SITUATION
Amanda was 19 when we did her work. She came to us because she had spaces between her teeth that had been bonded with resin, which was now discolored. She was embarrassed by the discoloration and wanted something that looked good and would last a long time.
SOLUTION
Amanda had nice form and no wear on her teeth. She was happy with the natural color of her teeth and with the form of her smile. Consequently, we decided to remove the discolored resins and close all the spaces by doing only four veneers. Extreme care was taken ensure that the color of the four center teeth we veneered with porcelain matched the color of her natural teeth.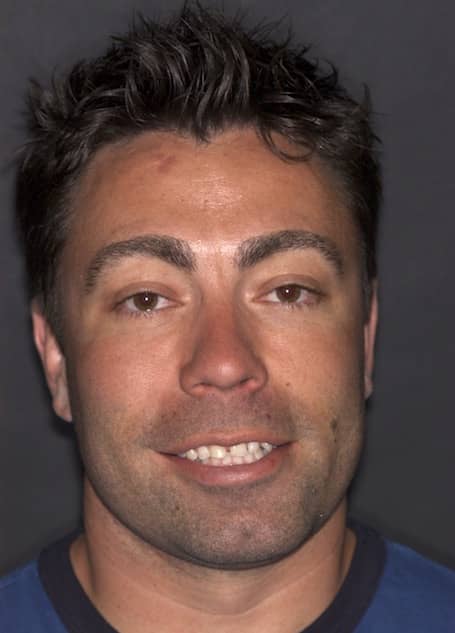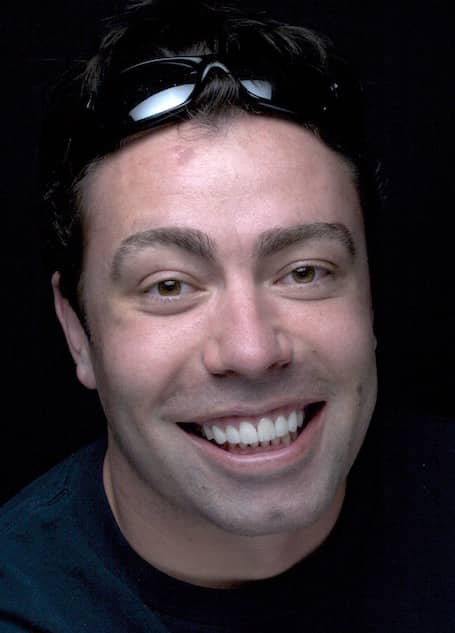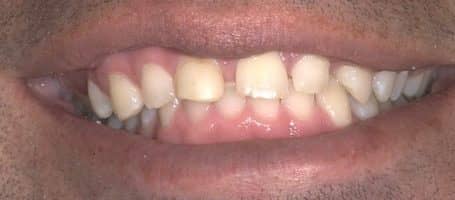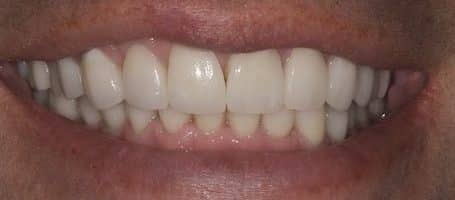 SITUATION
When Dr. Rota was a ski instructor at Copper Mountain, Chris worked with him. Chris really liked the work that was done by Dr. Rota for a friend and asked if Dr. Rota could close the large spaces between his teeth and still have his smile look natural.
SOLUTION
Chris had a large mouth for the size of his teeth and it was a major challenge to close the spaces and not make the teeth look too large. A lot of attention was given to contouring the angles of the teeth to make the teeth appear smaller. Color was also used to create the illusion of smaller teeth by shading the sides of the teeth darker and giving them a very natural look. Dr. Rota's staff think Chris is the man!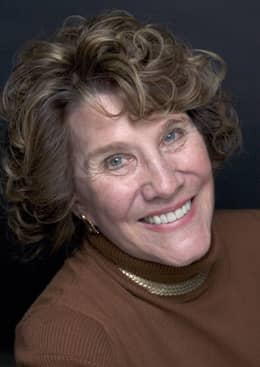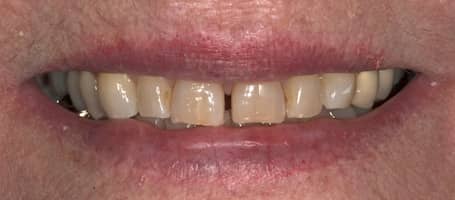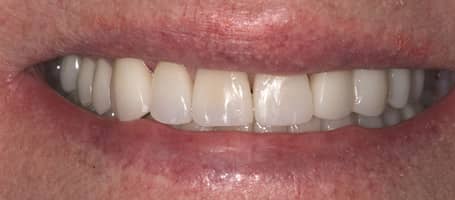 SITUATION
Margo had reached an age where her teeth were starting to look worn and discolored, yet she wanted them to last the rest of her life. Her bite had closed down over time, causing some functional situations and occasional headaches, which she attributed to stress. Also, the loss of vertical had caused unwanted wrinkles around the lower third of her face. Margo wouldn't mind knocking off a few years of age in her face. In addition, Margo had a large space between her two top centrals. The space was a family attribute, and she felt it was important to keep the attribute and "look like Margo."
SOLUTION
Margo agreed to do ideal dentistry and full mouth rehabilitation. First, we had to determine a correct vertical dimension. We did this by using a neuromuscular technique. By opening Margo's bite, the muscles and soft tissue around her lips softened and relaxed. Recontouring of her gum placed the tops of her teeth on a balanced plane to create an attractive smile line. Care was taken to close the space between Margo's centrals, but leave just enough to keep the family attribute. All teeth were treated as conservatively as possible utilizing bonded porcelain in the form of onlays, veneers, and crowns for an aesthetic, but strong result. Not only will Margo keep her teeth for a lifetime, but she looks ten years younger than her true age. Only her dentist knows for sure!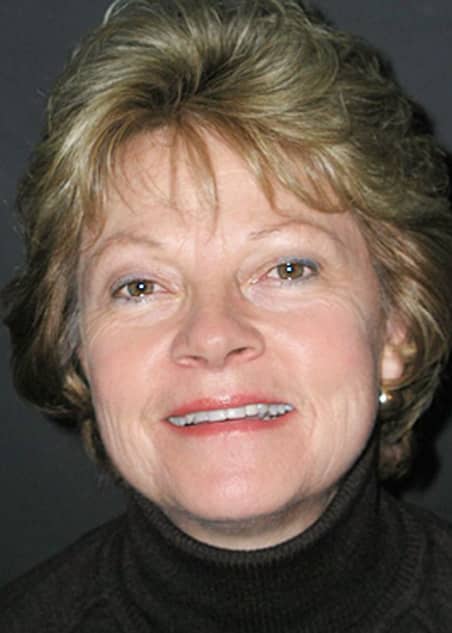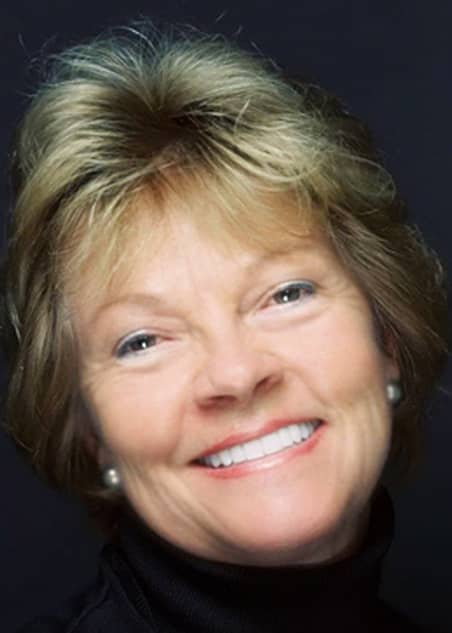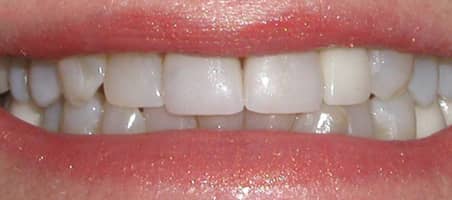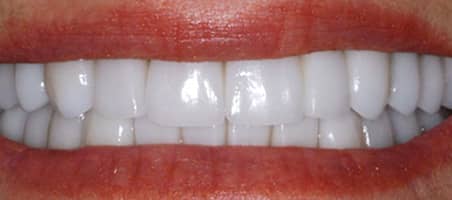 SITUATION
Bibby is dental phobic and has avoided any major dental work throughout the years. Wear and tear had taken its toll, and Bibby noticed that she was biting her cheeks more often due to the vertical closure as her teeth wore down. She agreed to let Dr. Rota restore her smile.
SOLUTION
By crowning or veneering all of her teeth, we were able to increase the vertical dimension between her nose and chin, thus softening her facial lines and giving her a facelift without plastic surgery. Her treatment was completed in just two visits utilizing IV sedation to eliminate her fears. You can tell by her smile she's pleased.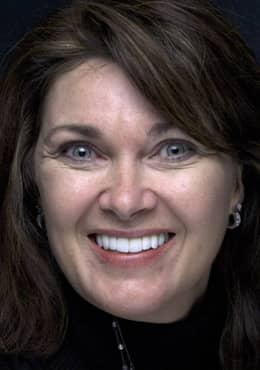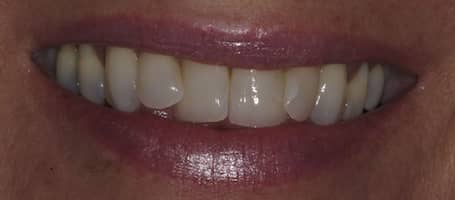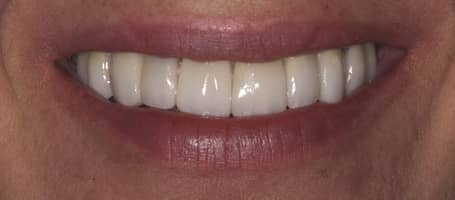 SITUATION
Starla has been a long-time patient of the practice and has admired Dr. Rota's work for a long time. She always wanted her teeth to be straight, but didn't want braces. She was unsure that anything could be done to untwist her crooked teeth.
SOLUTION
First, to ensure that he could get the result that Starla wanted, Dr. Rota did a diagnostic wax-up. He took impressions of her teeth and made stone duplicates of them. The stone models were then prepared just as Starla's real teeth would be prepared. Instead of placing porcelain on the stone models, wax was added to create a template of her future smile. With some minor changes, Starla approved the wax-up, and the treatment was done in two visits using CEREC in-office technology. Custom coloring was done by Dr. Rota inside the porcelain (porcelain cutbacks) to give a more lifelike and natural result. Now Starla's smile matches the twinkle in her eyes!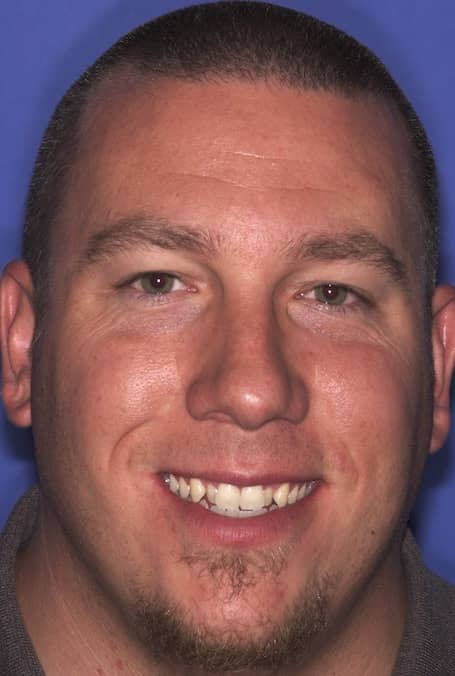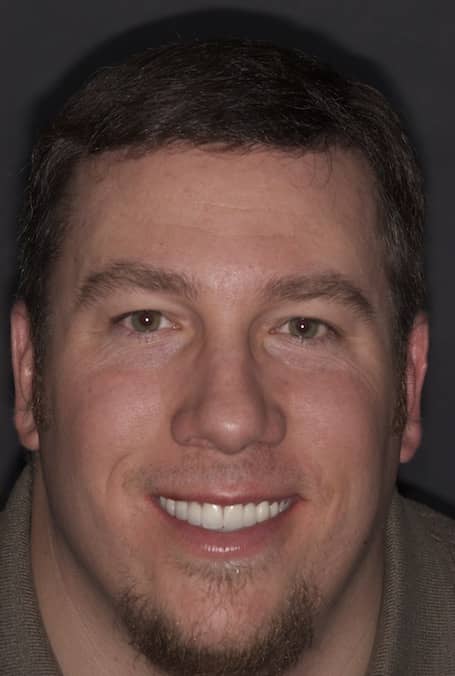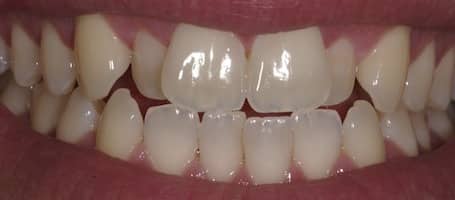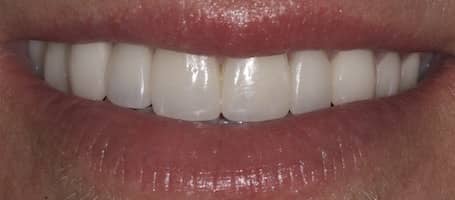 SITUATION
Xavier returned after working in the Middle East and wanted to improve his smile. He didn't like the appearance of his front teeth and wanted them to be more even and straight, but still natural looking. He also wanted his teeth to be whiter, but wanted the top to match the bottom teeth.
SOLUTION
First, we whitened Xavier's teeth with our in-office Zoom!® teeth whitening system. This removed a lot of the stains and brightened his teeth about seven shades. Next, we veneered eight teeth, straightened his smile line with laser recontouring, and matched the color of the lower teeth. Xavier received exactly the result he was looking for in just two appointments.