MEET JOSEPH A. ROTA,
DMD, FAGD, FAACP
Dr. Joseph A. Rota has treated dental patients at our office in Colorado Springs for more than 35 years. While his expertise is a strong part of what he offers, our patients may equally appreciate his conscientious caring and warmth. Dr. Rota has created an office environment that is supremely welcoming and comfortable. Many people who were previously terrified of dental care now come to our office and receive compassionate, careful, and comprehensive care from Dr. Rota.
Not only do our patients have confidence in Dr. Rota, half of our staff members have received a smile makeover from him. After being in close association with him and observing his work, they know that they could not get a more beautiful smile anywhere else.
Dr. Rota's commitment to continuing education helps him provide clinical excellence to his patients. He has completed thousands of hours of continued education, including graduating from the Las Vegas Institute for Advanced Dental Studies (LVI)*, the world's leading educational institute for post-graduate studies in cosmetic dentistry and occlusion.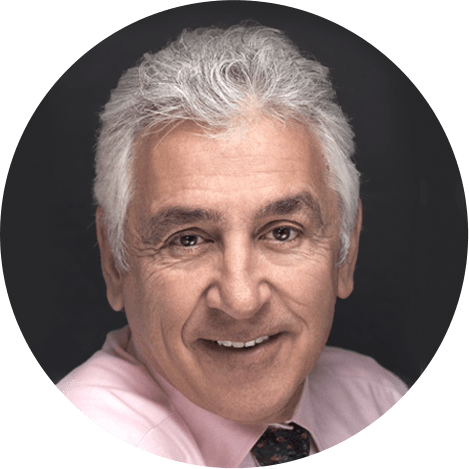 Dr. Rota's education and credentials are below.
EDUCATION
BA: Lawrence University, Magna Cum Laude
DMD: Tufts University School of Dental Medicine
CREDENTIALS
Fellow, Academy of General Dentistry
Diplomate, Academy of Pain Management
Fellow, Academy of Head, Neck and Facial Pain
Diplomate, International Dental Implant Association
Sustaining Member, American Academy of Cosmetic Dentistry
Diplomate of the International Academy of Implant Dentistry
Fellow of the American Academy of Craniofacial Pain
Mentor, Clinical Instructor, Cerecdoctors.com
American Academy of Craniofacial Pain
American Dental Association
Colorado Dental Association
Colorado Springs Dental Society
Academy of Computerized Dentistry of North America
"Even though I have more than 30 years of experience as a dentist, I still value continuing education and staying on top of my field. Dentistry has transformed into a highly sophisticated and technologically innovative field. The benefits of high-tech dentistry are astounding and continue to improve the quality of life for our patients. I enjoy being on the leading edge of this new age of dental care." ~ Dr. Joe Rota
*The Las Vegas Institute for Advanced Dental Studies is a privately run continuing education program and not a dental school that would be affiliated with a university and accredited by the Commission of Dental Accreditation.